Taking care of treasures and collecting them might be similar but are different. Most of us find ourselves getting overwhelmed by hoarding crafts. At times we don't realize our actions and pile up a lot.
But there is always a solution to every problem, and in this case, there are some simple steps that will help you learn how to stop hoarding crafts to create better space and make the most out of your limited storage.
Step 1: Remove the non-essentials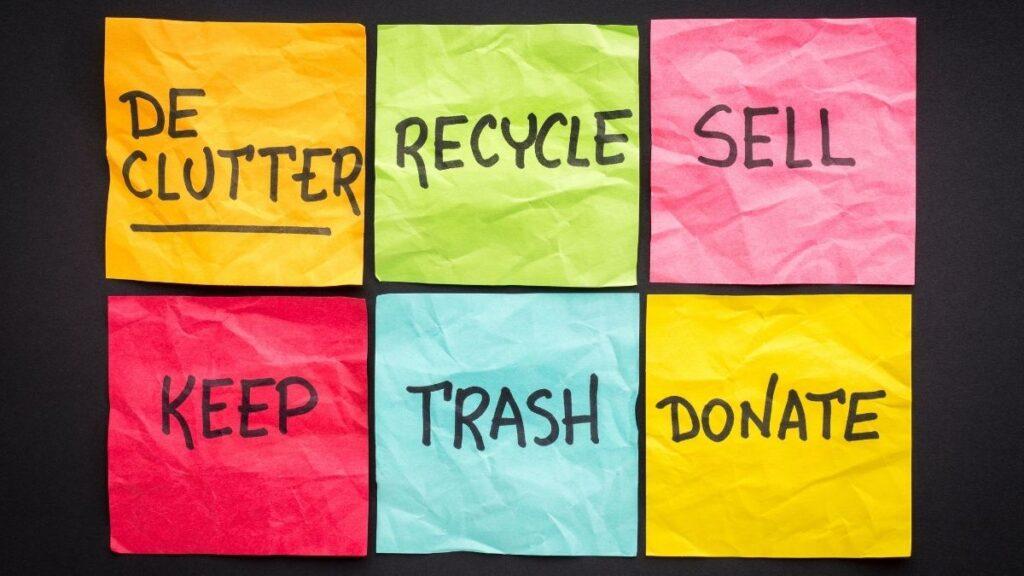 Get rid of all the crafts and craft supplies that are not essential now. You need to ask yourself whether you need them; if not, it would be better to get rid of them.
It may be difficult for you to do this at first, but you know how beneficial it is for you deep down.
Instead of throwing them away, you can:
Gift them in some birthday presents or to your child's teacher.
Ask family or friends who may like to have it.
Donate it in community centers or in charity (that would make you feel good as well).
Sell it somewhere and get good value.
Step 2: Move sentimental crafts into storage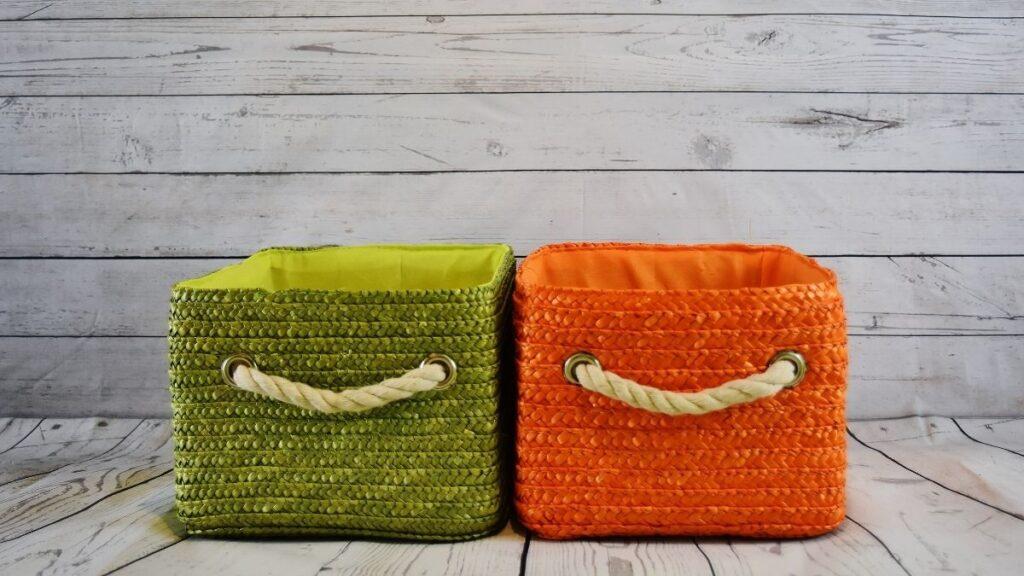 If you love crafting and creating, then make good space for it. The storage doesn't have to be something fancy like some boxes. These won't enhance the aesthetics of your interior, but it is better than having a pile lying around in the home.
It is understandable if you don't want to eliminate your favorite creations. Some of the crafts have many memories and feelings attached.
For this, using a storage box would be a wise option. You don't have to worry if you don't have much budget for a paid storage facility.
Stuff like shoe boxes, cartons, jam jars are easy to find around the house, so you may not need to spend money. You could also watch a video and make a paper box to tidy your crafts.
Choose the crafts that you are not using daily. List down all that you seldom use. After a shortlisting, it is time for you to divide them into different storage options based on your usage.
If some crafts need to come out of storage sooner, you could plan to keep them closer or easier to access, whereas others could go in the attic or the basement.
Step 3: Use what you have before buying more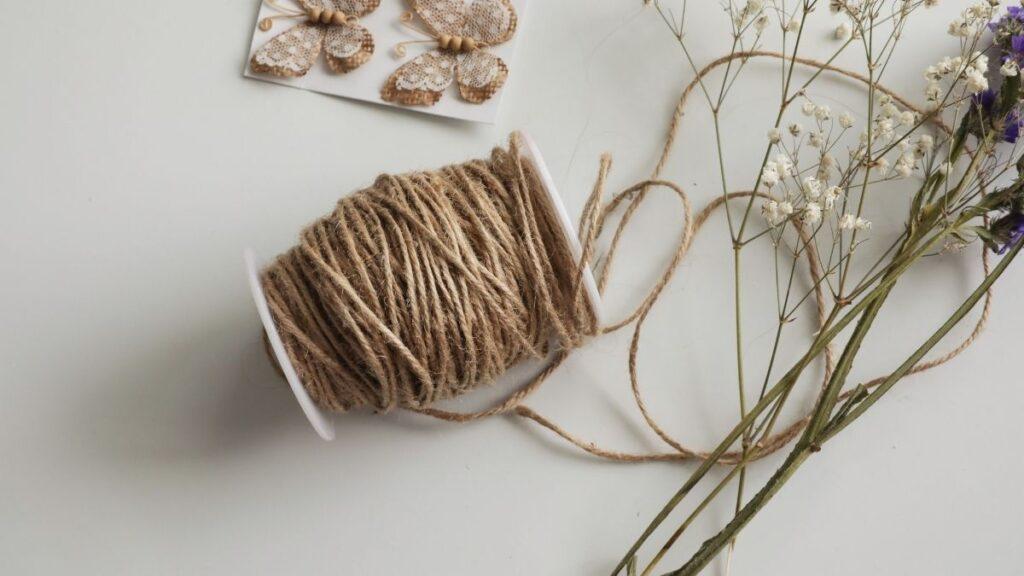 It would be best if you go over your inventory of supplies so you can find what you have forgotten.
Most of the time, it happens when we forget about the things we bought a while ago—an extra jar of paint here, a box of feathers there.
Keep things organized so that you will know what you have.
For example, you can create something whimsically with larger pieces if you have plenty of fabrics. It can be tough to cut a beautiful cloth into pieces, but you will get to see it more if you can make something with it.
If you have a problem with walking out empty-handed from the local arts & crafts shop, then try to avoid it for a while.
If you are going to buy something, ask yourself, do I need it? Don't rethink if your answer is negative. Like this, you will save yourself from adding something to the pile of supplies and make it much more likely to use up what you already have. In this way, you won't make any unnecessary purchases.
Step 4: Keep your crafts and supplies organized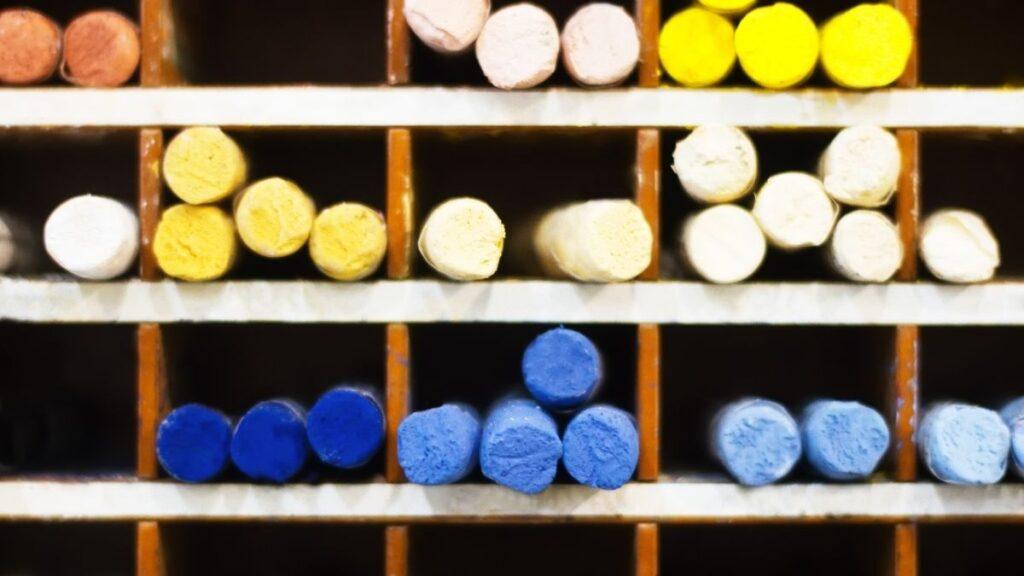 There are various benefits of keeping your place well maintained and organized. By keeping all things in order, you will have a better idea of what is required and not. 
As a result, it will keep you away from hoarding crafts at home, and the things would be in better order. 
Having an organized place will save you from buying the supplies you already have. You could create a record and note down what you have and what you need for upcoming projects if you need to. This will help you with your daily crafting sessions and make them much more productive.
You may be keeping duplicate items, thinking you might need them one day. You will slowly find yourself in a deep mess if you think like this. If you have stored so many duplicate items over the years, try to use them up or donate them. It won't be easy at first, but you will get much more space after. It will also motivate you not to spend money on duplicate items.
Make sure everything is settled, and make space for your belongings. Don't keep things lying around, and keep them where they belong after using them.
Every home has a space that continuously collects clutter. Decluttering that space can make you feel so much better. 
Instead of clutter space, use decorative baskets to keep things inside. You don't need a lot, but just enough to collect groups of crafts, supplies, or items together, so it's easier to keep it under control.
Summary
So with these steps, you can stop hoarding crafts. It's not that hard as it seems. Just by following some tips and keeping your place organized, you will achieve it.
Hopefully, you now feel more confident with how to stop hoarding crafts and you can put these tips into action!