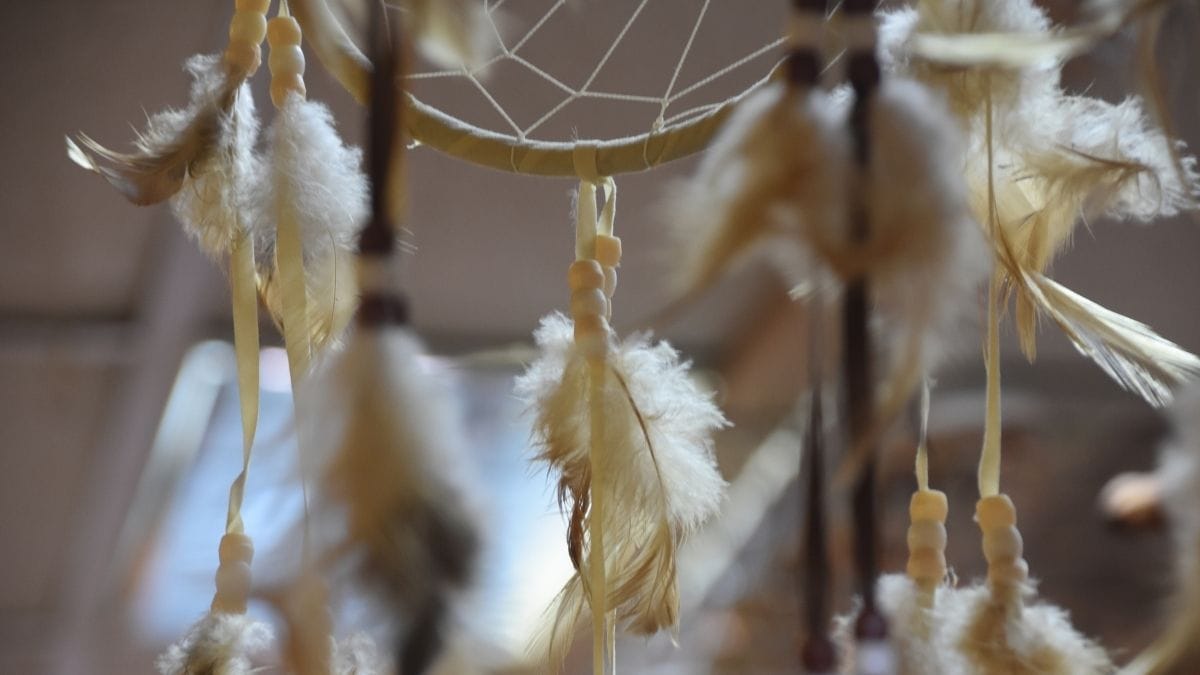 Over time, dreamcatchers get dusty and absorb nasty odors. If you've made a dreamcatcher with your feathers, you will need to clean it periodically. You could clean the feathers with some dishwashing soap or dry clean with salt or baking soda.
Cleaning Dreamcatcher Feathers With Water
Fill up a large container with water and mix in some dish soap. Wash a small area of the dream catcher in the water, and notice if dye starts to come off it.
If no dye comes off and the dreamcatcher does not appear damaged, dip it into the water and rub all its parts with your fingers. 
Rinse the dreamcatcher off and dry it with a dry towel or some tissue.
Cleaning Dreamcatcher Feathers Without Water
Put the dreamcatcher in a container or a bag. Pour in a cup of baking soda or salt, then shake the bag so the powder coats the entirety.
Let the dreamcatcher sit in the bag overnight. Remove it from the bag in the morning, and shake excess salt/baking soda off of it outdoors.
Alternatively, if you have a vacuum cleaner, wrap the hose with some cloth and use it to pull away all of the powder from the dream catcher. The powder will get stuck on the cloth, and you can throw it away with ease.
If the dream catcher still looks dirty or smells bad, repeat the process until it's cleaner.
And that's all there is to it! Follow the steps above to restore your dreamcatcher to it's former glory.