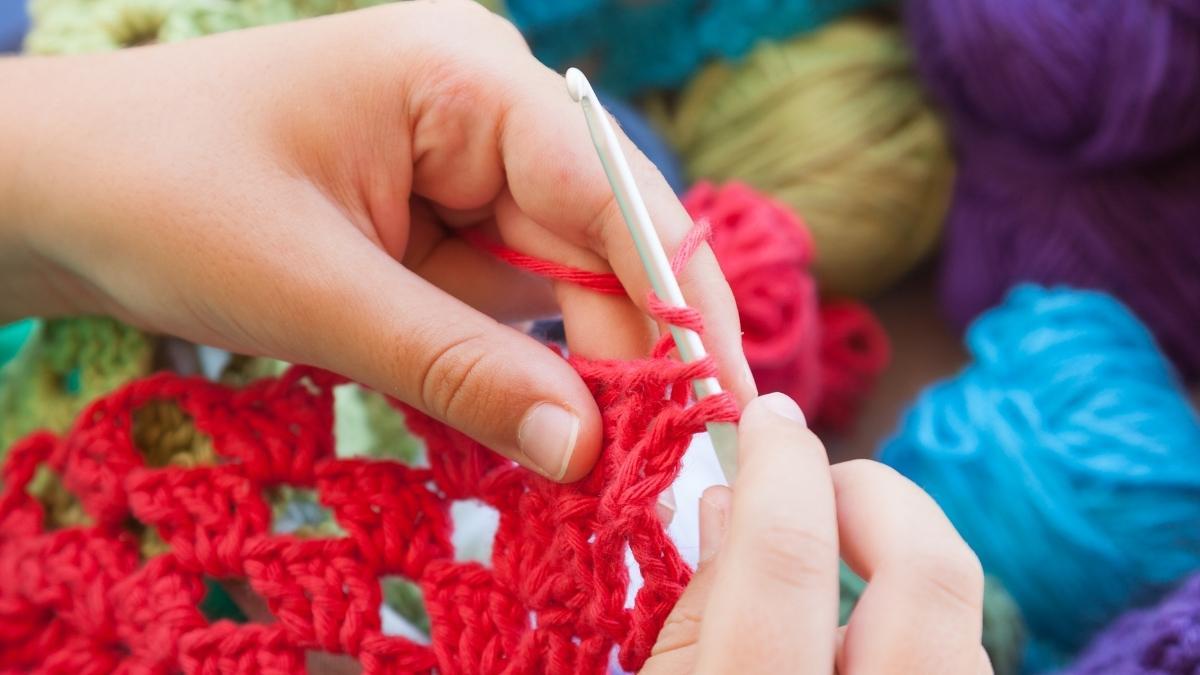 Crochet is one of the most common multi-tasking hobbies. It's a great craft to do while watching TV, listening to music or podcasts, or while at social gatherings. If you have to count every stitch, it's impossible to crochet and do other things simultaneously. Thankfully, there are ways to keep your rows consistent without counting.
In this article, you'll learn how to crochet without counting so you can keep your rows consistent and not have to worry about missed stitches.
In a hurry? Here's the quick guide:
To crochet without counting, work a chain normally, insert a stitch marker or bobby pin into the first and last stitch, chain one, and turn. When you return to the stitch with the marker, work a new stitch, then put the marker into the new stitch.
Working with stitch markers can still be a hassle, but plenty of methods can make even rows that don't require additional tools. If you're interested in learning to crochet by eye and instinct, so you don't have to count each stitch, check out the rest of the article.
How To Crochet In A Straight Line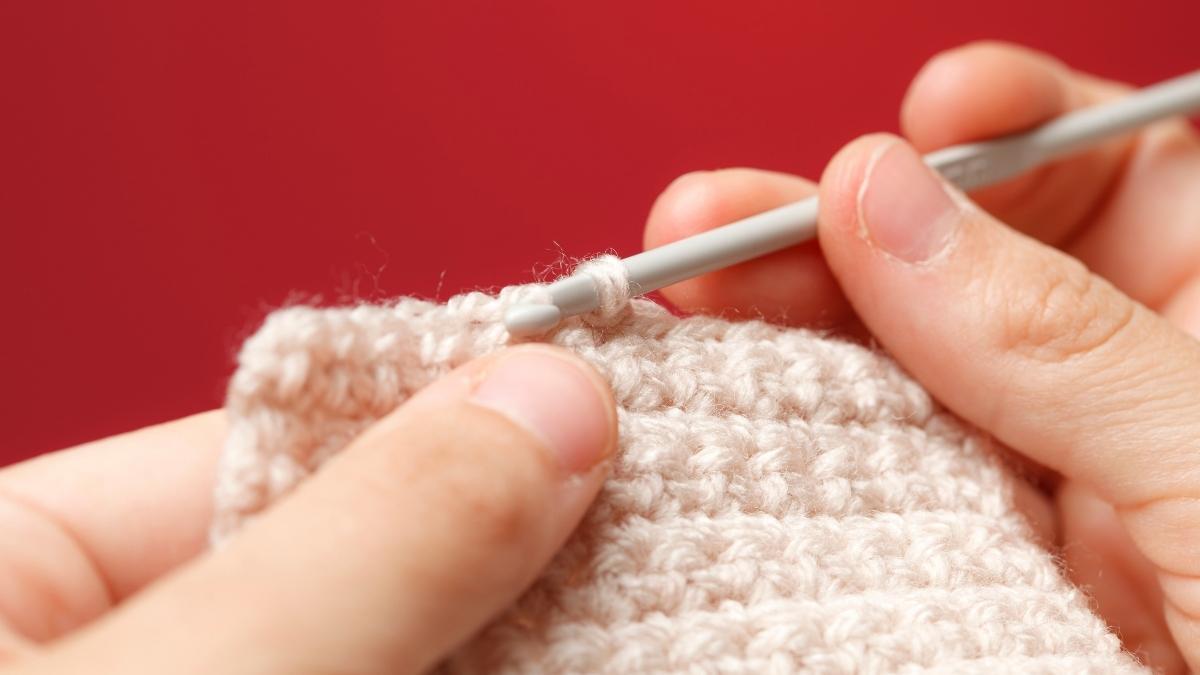 To crochet in a straight line, so your edges are even, chain one at the end of each row and insert your hook into the first stitch of the previous row instead of skipping one. Check your work often for holes or leaning, undoing and redoing stitches as necessary.
Learning to crochet simply by sight and instinct takes a lot of practice. As you get better and learn, you'll be able to recognize pretty quickly when you've skipped a stitch or didn't complete a row.
Your beginning and end stitches aren't changeable. Stopping short or adding one will change the beginning and end stitches, making the edges wiggly. There are a couple of tricks to help you get used to the way it should look to avoid this. 
How To Crochet Straight Edges By Sight Instead Of Counting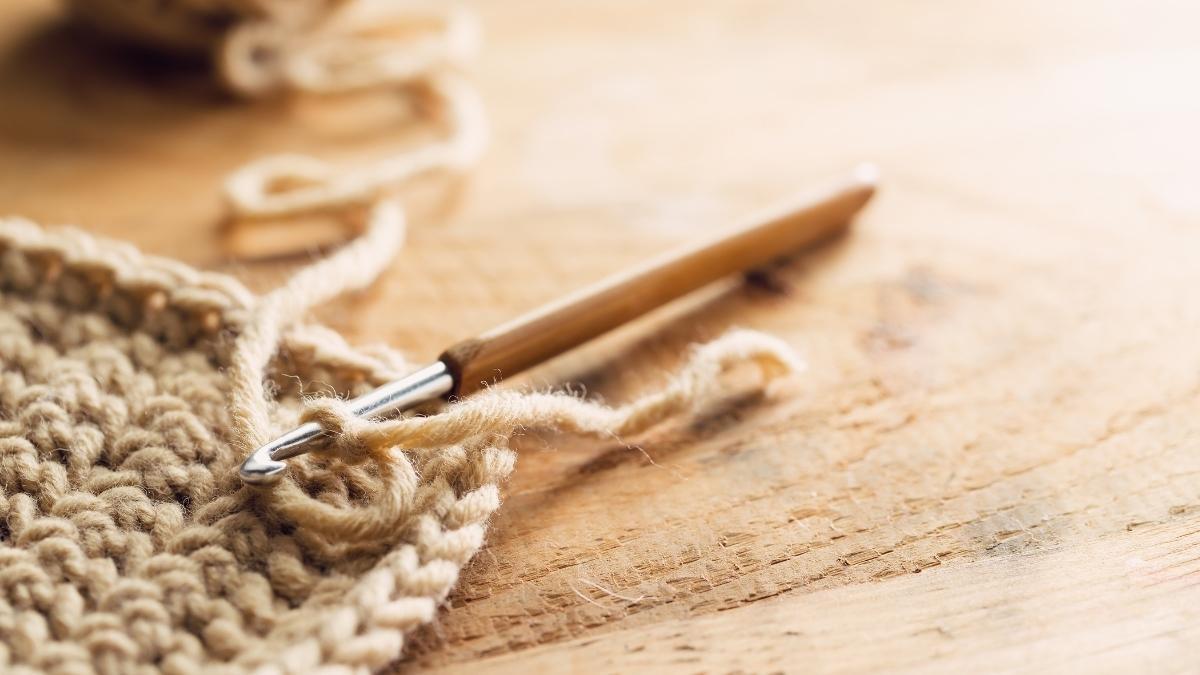 To crochet straight edges, chain one as you come to the end of a row. Then, insert your hook into the first stitch, not the second. Don't put it into the side stitch when you come back to this stitch and decide where to put your hook.
There are essentially two problems when working in rows: figuring out which is the first stitch and figuring out the last. This method is for turning in single crochet in which only one turning chain is required to continue onto the next row.
The first stitch might be hard to puzzle because it looks connected to the turning chain. If you're doing the turning chain (which is ideal if you want straight edges), remember that this chain doesn't count as a stitch so you won't work into it. After you chain one, gently tug on your work to see that the chain is still there, then you can see which part of the work to put your hook into. Your first stitch will have the two flat loops on top to insert your hook into.
Finding the end stitch is another obstacle because you don't want to stop short and lose a stitch, and you don't want to crochet into the previous row's turning chain. To avoid this, take a close look at the last stitch of the row. 
This stitch should still have two loops flat on top of the work. Next to it is the turning chain which is slanted or vertical. You should easily put your hook through the two flat loops and not have to force it into the chain.
Note that other methods require you to work into the turning chain at the end of the row and skip the first stitch after creating the turning chain. Which method you choose to do will depend on your taste. I have always found it easier to crochet into the first stitch than the second to avoid confusing myself.
Don't get too carried away when crocheting by sight and crochet several rows of work without inspection. If you notice your rows are leaning, or if there are ample spaces between stitches, it's okay to pull the work out and redo it. You'll have to do this a lot less as you become an expert.
Why Crochet Rows Get Shorter And Shorter
Crochet rows get shorter because you're skipping stitches or your tension is too tight. Beginners most often lose stitches at the beginning and end of the row, so make sure you don't drop those or hold the yarn too tight.
Do You Have To Count When Crocheting?
You don't have to count every stitch when you crochet, but you do have to know the signs of missed stitches, added stitches, and other beginner mistakes, so you can fix them before you get too far into your piece.
Methods For Counting Single Rows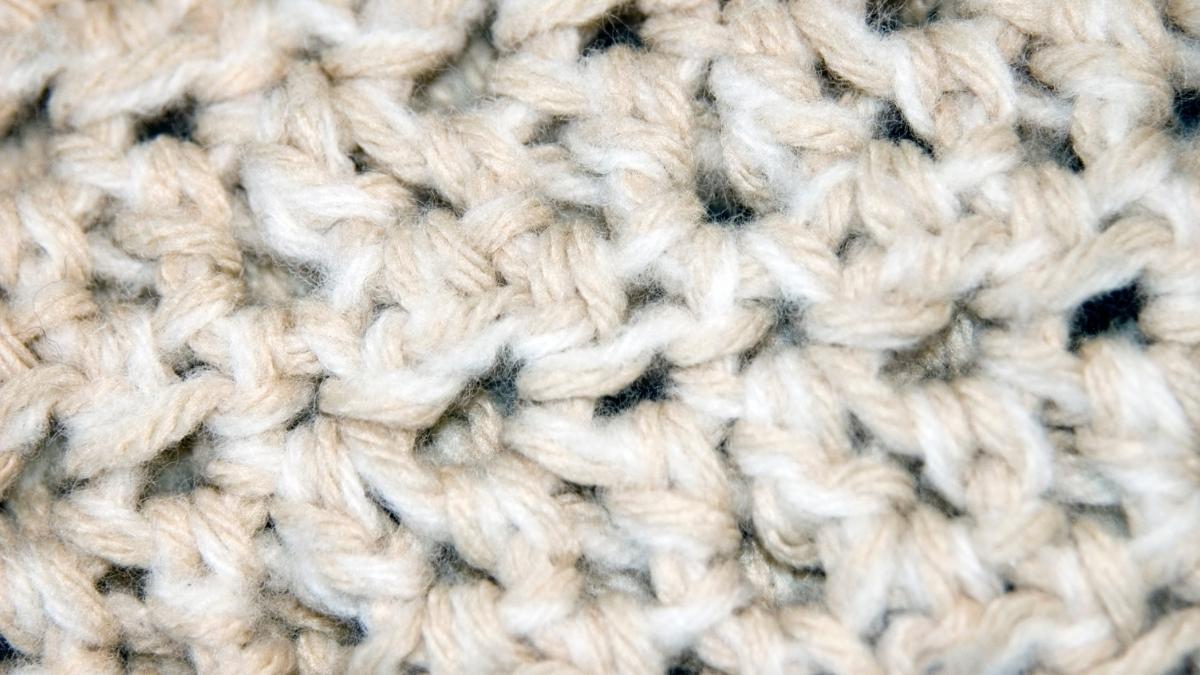 While you may be able to get away without counting stitches each row, for most patterns, you'll have to be able to keep track of rows you've completed. There are a few different ways to make it easier to count completed rows.
Count Rows Using Yarn Or Stitch Markers
One of the best ways for beginners to count rows is by inserting yarn ties into the end of each row through the turning chains. Using a contrasting color, make a tie around the turning chain at the end of the row to easily see where each row is. 
Do this every time you finish a row and chain to turn.
Count Rows By Twos
When working in rows, stitches begin to take shape in twos. For example, a single crochet stitch will make a "c" shape between the upper and bottom row. If you count the number of c shapes stacked on top of each other, multiply this by two.
Other stitches will look different. Double crochet stitches stand out and seem fluffier every other row. You can count them in pairs by adding the flat and fluffy rows in twos.
A half-double crochet will form a sort of "n" shape. Two rows together will create this, so count the number of vertical "n" stacked on top of each other, then multiply by two.
Count The Holes
Similar to the previous, this method requires you to count the number of rows of holes stacked on top of each other. There will be loose spaces where the stitches connect where you've formed each new row. As an easy way to spot each row, you can count the number of rows of holes stacked on top of each other (plus one for your top row) to get your number of completed rows.
Conclusion
There's been a lot to process in this article. Still, hopefully, as a beginner to crochet or someone struggling to make their work look more professional, you've learned some tips, tricks, and methods to even out your work and be able to multi-task while making your finished crochet pieces.