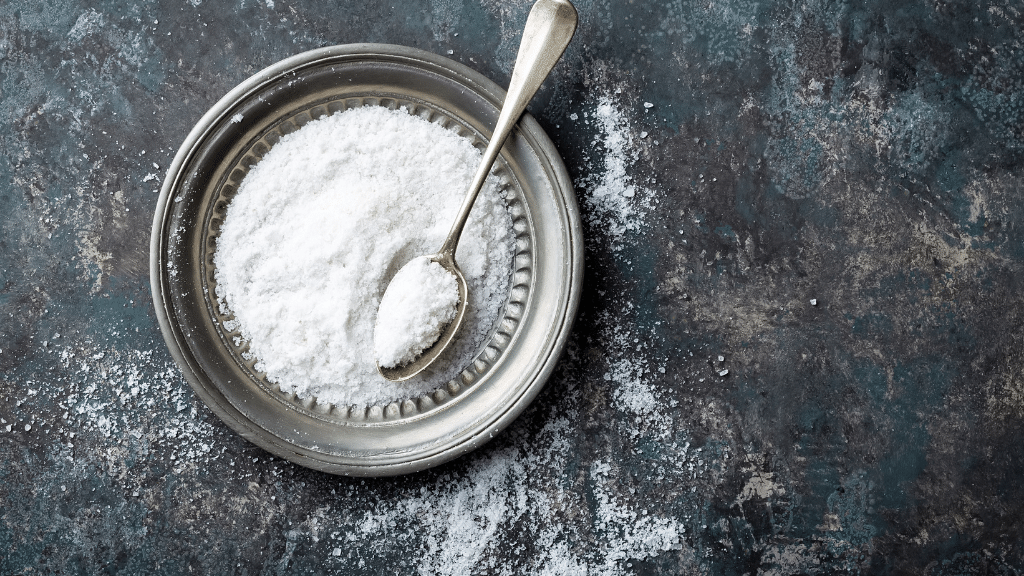 If you're completely new to canning, there's likely one element that might cause you some confusion. It's salt! With so many guides and methods out there recommending different types of salt for the best canning results, it can be hard to work out which is right for your needs.
In this guide, I'll take you through everything you need to know about the difference between canning salt and kosher salt. What's more, I'll show you a few other types of salt you may wish to consider – as well as some you've probably already been recommended!
Not got time to read the full guide right now? Let's cut to the chase – is canning salt the same as kosher salt?
Canning salt and kosher salt are completely different, but can be used for similar purposes. Canning salt is finer and is – as the name suggests – perfect for canning and pickling. Kosher salt, meanwhile, tends to be coarser and more uneven. Both types of salt are commonly used in canning and pickling, as they don't contain added chemicals such as iodine – which can spoil the process.
While it's possible to interchange the two depending on your canning process, it's good to know the main differences between the varieties and what they're used for. So, keep reading – and I'll break it all down for you.
What is canning salt?
Canning salt is finely granulated and is – essentially – raw sodium chloride. It's completely natural and contains no preservatives or additives. You may find canning salt available in stores or online under the name 'preserving salt', too. People use canning salt to both pickle and can, mainly thanks to the fact it's so finely granulated.
The fine granulation of canning salt actually helps to make pickling and canning more efficient. It's simply easier to break down, and what's more, a lack of additives means your food stays safely preserved. For example, if you're pickling, canning salt will help prevent cloudiness in the brine. This will help you to see whether or not your produce is still good to eat.
Believe it or not, canning salt is widely used to help preserve flavor instead of actually preserving the food itself. This is a little different in pickling and fermentation – when you'll need the salt to help your food last for longer.
Zero additives also means your vegetables or other canned goods won't turn a different color in the water or brine. Again, this is great for keeping an eye on anything likely to turn bad. You may have done a fantastic canning job, but it's always a good idea to have a window into your jars just in case.
Canning salt also arrives without anti-caking agents, which can break down the nutritional content of some food. Anti-caking agents are popularly used to help keep salt and other powdered foodstuffs safely inside packaging – but when it comes to canning and pickling, they can prove to be highly frustrating.
Crucially, canning salt is perfect for the job it's labeled to do. What's more, it's also very easy to come across in grocery stores as well as online. I'd recommend canning salt brands such as Ball, Selina Naturally, and Morton.
What is kosher salt?
Kosher salt serves a little bit of a different purpose to canning salt 'on paper', but it's just as pure and therefore just as useful in preserving and pickling.
Kosher salt may also be known as cooking salt, flake salt, or rock salt. It's not your average table salt or that which you'd serve as a condiment at dinner. Instead, it's commonly used as a seasoning or ingredient in several recipes.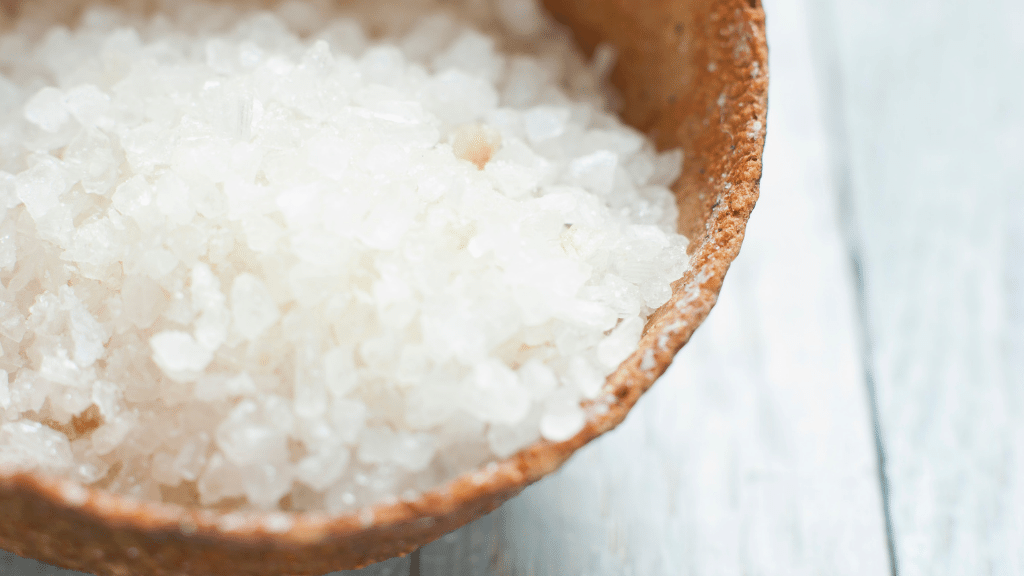 This type of salt is commonly used in dry brining of meat. Despite its name, however, it's not actually produced under Jewish guidelines – it's simply part of the koshering process.
Kosher salt is much less refined than canning salt, meaning you'll often find it dispersed as spiky pyramids or even as flattened cubes. As well as in canning, kosher salt is fantastic for helping to abrasively clean. For example, you might use kosher salt with a little oil to clean down cast iron pans or skillets, as opposed to standard dish soap.
Kosher remains a popular choice in cooking, canning, and meat preparation as it tends to arrive completely natural. Like canning salt, it's primarily sodium chloride, though it pays to check any that you buy in case of anti-caking agents. As mentioned, these agents may be useful in packaging and producing salt, but not so much when it comes to preservation.
Why is kosher salt so popular?
It's easy to assume that all types of salt taste the same and do the same job. However, kosher is particularly popular thanks to its unique style of granulation, as well as its traditional lack of additives and chemicals (such as iodine).
Kosher salt is extremely useful in cooking based on two main factors – for flavoring and for reducing bacterial growth. It's why kosher salt is commonly used to prepare meat – though there's another reason behind this.
The larger crystals available in kosher salt help to get blood from meat much cleaner than finer granules. This makes it ideal for the koshering process, as mentioned above.
But, let's also focus on the flavor. Kosher salt is popular with chefs and diners alike thanks to its distinct taste. It also has a coarseness to its texture, and many food professionals prefer the ease of sprinkling onto dishes and into pots.
That said, kosher salt is not produced for canning purposes, and therefore, isn't always going to produce the best results for preservation.
Canning salt vs kosher salt – which should I use?
You can use either canning salt or kosher salt for canning tasks. Kosher salt makes for a fantastic alternative if you've been unable to find a specific canning salt brand that catches your attention.
But, there are a few points you'll want to consider when substituting. For one, again – be sure your kosher salt doesn't contain any anti-caking agents. Always read the packaging carefully, as it'll save you plenty of canning headaches later down the line (you can trust me on this!).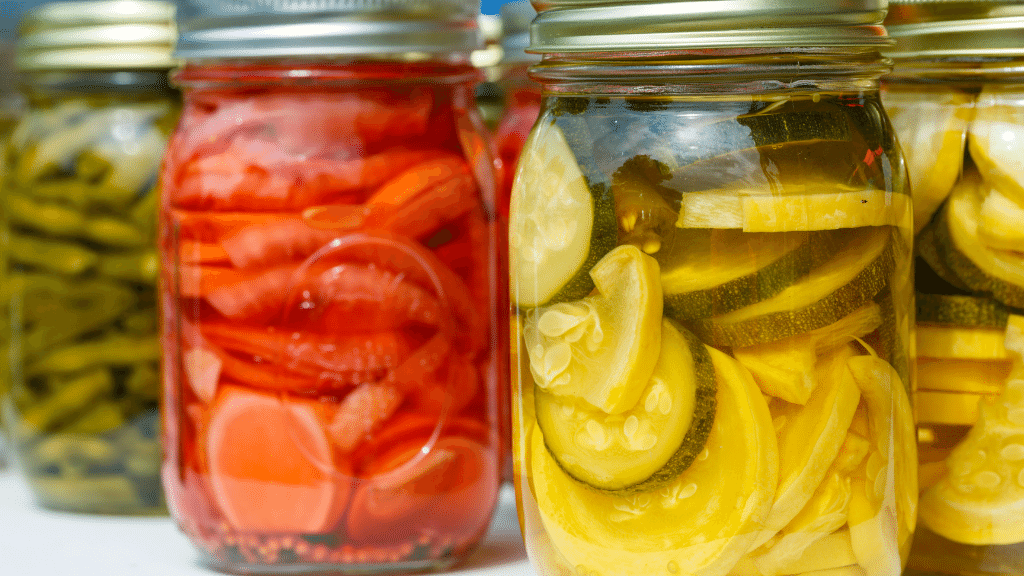 Beyond this, you'll need to be careful with measurement and use. Kosher salt is much less dense than the canning speciality, meaning that regardless of the canning procedure or recipe you follow, you're likely going to need to use more of it for identical results.
If you want to avoid any doubt, it may be worth investing in a salt grinder. This way, you can easily twist and process kosher salt into a finer powder, and therefore measure the same as the canning variety.
There's also a matter of being careful with brands. Some brands of kosher salt may vary in terms of weight and compaction. That means you'll need to be exceptionally careful not to choose a variety that's too heavy or too light. It's issues like this that mean people stick with canning salt. Honestly, I'd advise sticking to that variety if canning's your sole purpose for the salt.
Can I just use table salt for canning?
No – it's never a good idea to use standard table salt for canning or pickling, and that's generally thanks to the fact it arrives with various additives in the mix. Extra chemicals such as iodine can leave preserved food to change color, and may even spoil the process (depending on which one you follow).
Simply put, everyday table salt is never likely to be 100% sodium chloride. In many cases, it may be advertised as 99.9% – but it's that 0.01% that makes all the difference. Table salt is best left used as a simple seasoning once dinner is served – it has no place in canning if you really want to preserve properly.
Can I use Himalayan salt for canning?
You can hypothetically use Himalayan salt, or pink salt, for canning. However, it's not always recommended.
Himalayan salt is, as you'll see in stores, bright pink! It's densely rich in a variety of vitamins and minerals, and is derived from beneath the ground. It's carefully washed before packaging and distribution, and for many people, it's a viable choice when it comes to pure salt without any additives. That's also what helps to drive the price up, too!
While Himalayan salt may seem perfectly reasonable for use in canning, there is still a chance it contains material that might spoil the process. It doesn't have any added chemicals, but it may contain trace amounts of radioactive material. Don't worry – this won't be harmful, but all the same, it's not the 'pure' sodium you receive with canning salt. The risk of trace elements can put some people off altogether – so be careful what you can with!
Are there other types of salt I should avoid during canning?
I can't stress this enough – you should always use canning salt as a priority when preserving – and only ever consider kosher salt if you have no other alternative means. Other types of salt are likely to change the color of foodstuffs, the brine, or even turn food bad. They simply won't preserve properly – unlike canning salt.
Some canners, for example, may feel tempted to use 'lo salt' or low-sodium alternatives to traditional canning salt. This is a clear no-no. Without sodium, your produce is at risk of spoiling, or developing nasty mold and bacteria. A low-sodium canning process is barely worth the effort – don't feel guilty about investing in pure salt!
Other canners may advise using alternatives such as sea salt. There's no massive harm in substituting canning salt for this variety, but it may make following recipes a little tricky. That's because the weight of sea salt can vary wildly – and what's more, you'll often end up paying more for this type than any other.
On the other side of the spectrum, there's iodized salts. As you will probably know having read this guide so far, iodine is a no-no for canning and pickling if you want to be able to see the color and status of your preservation clearly. Iodine and other additives will risk changing the look of your jar's contents. That defeats the object of the process, in some ways!
When it comes to pickling sauerkraut, you normally won't have to worry too much about the type of salt you use during the process. As a good rule, be sure to avoid table salt for its anti-microbial properties (i.e. through the presence of iodine). This may prevent fermentation and affect the cloudiness of the brine.
How long will salt last?
Given that you're already invested in canning, it's likely you'll want to know how long salt is going to last on the shelf. The fact is, all salt is likely to last a lifetime. However, you're going to need to be careful about how you store it in practice.
Storing salt for indefinite use means making the most of a dry spot in your kitchen or pantry. A cool, dry storage space is likely to be the best option for all kinds of salt. Moisture is a major concern when preserving salt for long periods, so be sure to avoid keeping it anywhere that liquid could spill or damp conditions could develop.
In addition, keep your salt in containers that aren't made from metal – it's best to keep them bagged, in their store-bought containers, or to put them in your own mills and dispensers as you see fit.
Do I really need to use salt during canning?
Here's the odd part of the process – as the National Center for Home Food Preservation advises, it's normally safe to can most food without salt. That covers both meat and vegetables you may wish to can for future preservation. However, there are a few circumstances where you will need to use salt during preservation.
Salt becomes a necessary part of the process when you're pickling. That means if you are storing brine pickles, or are preserving sauerkraut, canning salt will do more than just lock in fantastic flavor. It'll also help to keep your foodstuffs safe for later consumption.
Much of this is as a result of inhibiting the growth of potentially harmful bacteria and mold. What's more, while it may seem easy and safe to cut down on salt used during the pickling and preserving of these items and recipes, it's never considered safe to do so. If you are preserving sauerkraut or pickling vegetables, you must always use the appropriate salt.
You don't need to worry about adding salt to particularly acidic vegetables or food otherwise, either – providing you're following the standard canning process. As many canners will advise, adding salt won't actually do much to change the preservation process – it'll just help improve the taste of your goods once you come to enjoy them.
This is great news for those canners who may be looking to take advantage of the process but who are otherwise on low sodium diets. My advice would be to can for taste alone – for your health, it simply isn't worth using salt for the sake of it.
Final points to remember
Remember, if you wish to use salt that falls outside of the canning variety, you're going to either need more of it, or use a grinder to help make crystals smaller and finer. Canning salt weighs more en masse because it's denser.
Do also think carefully about what you wish to can and/or pickle. If you're new to canning and aren't saving sauerkraut or fermented goods, you can go right ahead and preserve without the need for adding sodium. My advice would be to give it a try anyway – and to see what the flavor is like when it comes to consumption!
I hope this guide has helped to welcome you to the wonderful world of canning salt vs kosher salt. There's not much between them that you should really worry about, but it pays to prepare accordingly if you want to make salt a key focus of your process. Why not try a few recipes out and see how you get on?