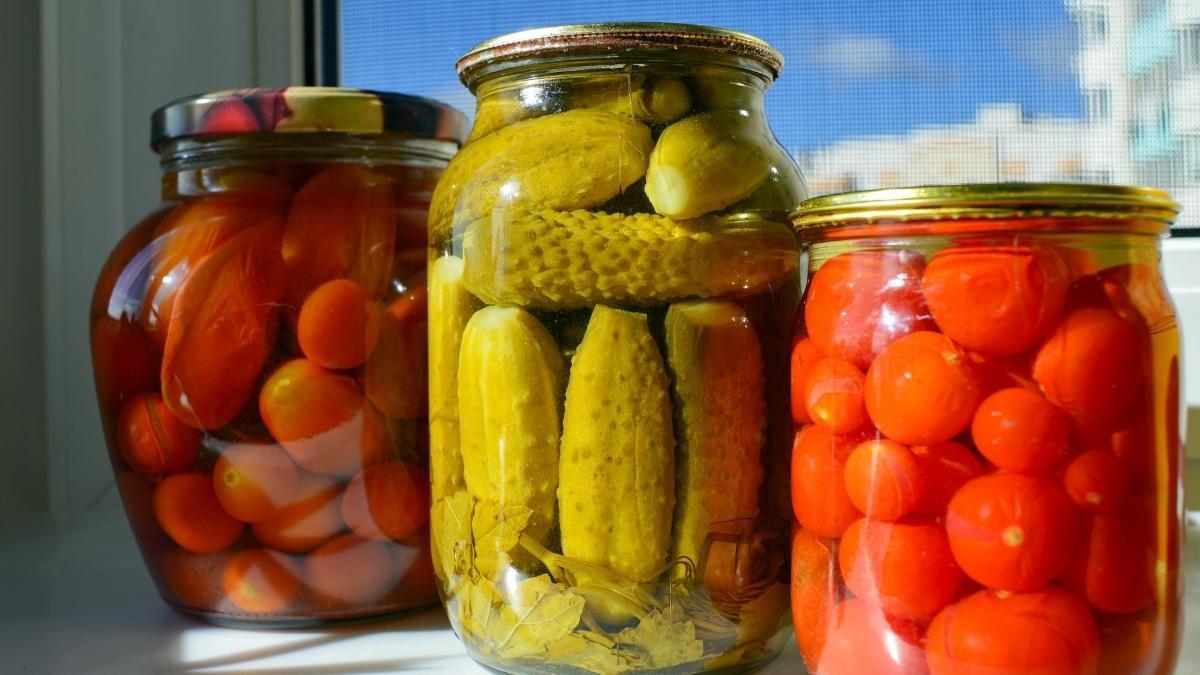 There is a little bit of a confusing overlap between canning and pickling. After all, pickled food is canned, isn't it? But, not all canned food is pickled. If you're unfamiliar with pickling or the difference between it and canning, you're not alone.
In this article, I'm going to teach you about the difference between pickling and canning, how to make pickles without a canner, which method is safer, and which is easier.
What is the difference between canning and pickling?
Pickling ferments food, making it more acidic and less habitable to mold and food-borne pathogens. Pickling still does require some boiling, either of the brine or of the materials being pickled, making it a subset of water bath canning.
While that may answer your question on a basic level, there's still a lot to come concerning how the processes and the end results differ between pickling and canning. If you want to know more about the subtle differences between these two methods and how you can get homemade pickles without the canning process, you may want to stick around until the end of the article.
Can You Pickle Things Without Canning?
You can pickle things without canning if your brine is of sufficient acidity. With this method, however, your fresh, pickled fruits or veggies are only good for up to a month in the refrigerator.
For this method, you'll want to slice up your fresh food and divide it evenly into jars. Create a mixture of 1:1 water and vinegar. The vinegar must be at least 5% acetic. Into this mixture, you can add spices according to the recipe. Put on the lid and store in the refrigerator for several weeks! You may need to refrigerate them for somewhere between a day and a week before serving.
For a brine that's safe for this method, try Eating Well's recipe.
How Do You Process Pickles Without A Canner?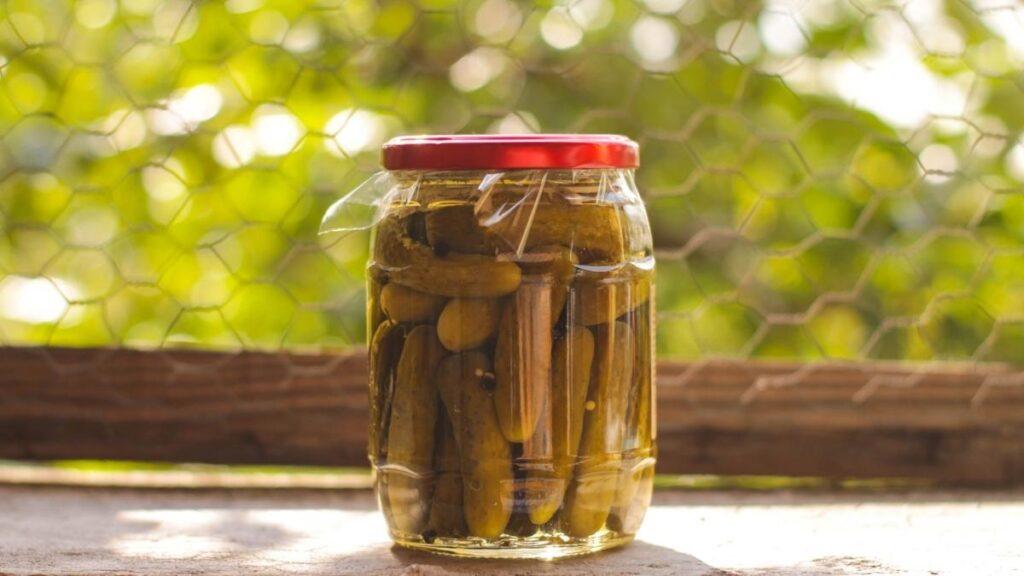 To make pickles without a canner, use a brine recipe that is highly acidic. Bring the brine to a boil and dump over the fresh vegetables. Seal with a lid and canning ring and leave in the refrigerator for up to three months.
With this method, it's essential that the brine you're using is highly acidic. This will not only pickle the contents of the jar quickly so you can eat it soon after, but it will stave off the growth of harmful molds and bacteria that canning normally gets rid of.
First, separate your pickles or vegetables into your jar with the spices you'd like to use. Then, you'll bring your brine to a boil, reduce heat and simmer for five minutes. Pour the brine over the pickles, drop a lid and a canning ring on, let the jars cool, then place in the fridge.
Depending on the recipe, your vegetables could be ready right away, as with this one from Mother Earth Living, or may take several weeks to really be edible, as with this one from An Oregon Cottage. 
How Long Do Canned Pickles Last?
Some believe that canned pickles will never go bad, but for the best flavor and to be completely safe, eat any sour pickles within a year and more mild pickles within two years. After opening a canned jar, make sure to store it in the fridge until the contents are eaten.
According to the USDA, canned food that's been left in a cool, clean, dry place is potentially safe to eat indefinitely. This does not mean, however, that eating ten-year-old pickles would be an enjoyable experience!
Is Pickling Safer Than Canning?
Pickling by itself is not safer than canning. Pickling alone will create foods that are only safe for a few months. Combining pickling and canning, however, can create long-lasting foods that are safe to eat for years to come!
You may be aware that only certain foods are safe to can with water bath canning, such as foods of high acidity like tomatoes, salsa, and citrus fruit. The acidity of the contents is an added layer of security against the failings of water bath canning as opposed to pressure canning.
With pickling, you have similar limitations. You are more protected against spores and bacteria when you've dunked your veggies in a lot of vinegar, but the airtight seal canning process is what will make those foods last for more than a few weeks. In addition, most pickle recipes that aren't canned as well have to be stored in the refrigerator. With water bath canning, you can safely store items at room temperature for months.
In short, pickling and canning together can create super-safe foods that can be stored on the shelf for a long time. Pickling alone can create safe foods that must be stored in a refrigerator for a short time.
Is Pickling Easier Than Canning?
Most would agree that pickling is easier than canning. When pickling without a water bath, all you really need is a clean jar, a pot for boiling the brine, and some fresh vegetables. Canning requires more time and more tools.
When considering the difference in time investment between pickling and canning, there's not much to choose between. When running a water bath for your canning jars, you will probably only boil them for around 10 minutes. Using a boiled brine might take nearly that long to produce before pouring into the jars. The greater time investment with canning is in the preparation. 
I would personally attribute the difference in difficulty to the pressure of a positive result with canning. When canning, there is a lot riding on cleanliness, having the process timed just right, and making sure everything's hot enough and sealed correctly.
With pickling, all you really need to make sure of is that you boil the brine long enough. In cases where you didn't boil the brine, you should eat it fairly quickly. Having clean jars is important, but as you're not sealing the food, the greater focus is on the acidity.
I hope you've gained a few ideas of what you can do with pickling and its limitations compared to canning. If you're really dying for a jar of homemade pickles and don't quite have the gumption to give them a water bath, all hope is not lost for you!