Easter festivities usually have a familiar rhythm to them. Church, Egg hunt, Easter baskets, and lots of food.  At least this is what I have seen and heard.  We have not been able to get an Easter rhythm down in the last eight years. I am not good at planning them and we don't do the whole Easter bunny thing.
This Easter I decided to actually attempt something new and change our habit of doing absolutely nothing.
A glow in the dark Easter egg hunt.  I got the idea off  Pinterest but I have had so many people asking how I did it I am going to post the directions here.
Glow in the Dark Easter Eggs
Purchase the bigger selection of plastic Easter Eggs.  I found mine at Walmart for 50 cents a piece. (6 in a bag and I bought 4)
Find the glow bracelets – You can usually find these in the Dollar section at Target or at the Dollar Tree
Scotch Tape
When you are almost ready to begin your hunt break the bracelets to get the glow.  Bend them enough to fit in the egg and then tape the crack to ensure they don't pop open.
Then hide them!
Your kiddos will love them and instead of getting a ton of candy they will get the glow bracelets instead!
Here is a little glimpse from our nighttime egg hunters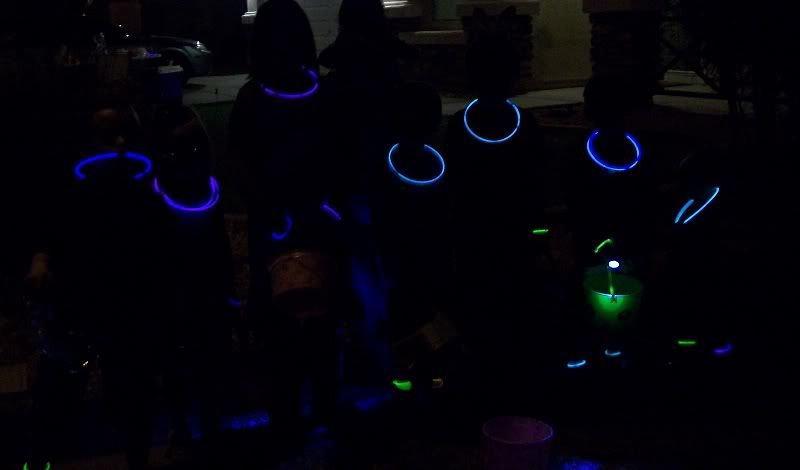 Happy Hunting!