I started this craft thinking I was sooo clever. Turns out, I'm not. This is all over pinterest. Oh well, I got the idea from my niece and I'm not sure where she got it…
Anyways. Crayon art!
Here is what you are going to need: Crayons (at least two packages of 24), Hot glue, Hair dryer or Heat gun, Canvas
The crayons were 1.27 at Wal-mart, Canvas (16″ x 20″) were on sale at Michaels- 2 pack for 4.99, I already had the hot glue gun and hair dryer
Get your supplies out and ready

I allowed my kiddos to make the color selection and order. I am pleased they wanted a variety because if they wanted specific colors the crayons would have been expensive. We lined them up on the canvas in preparation for the hot glue.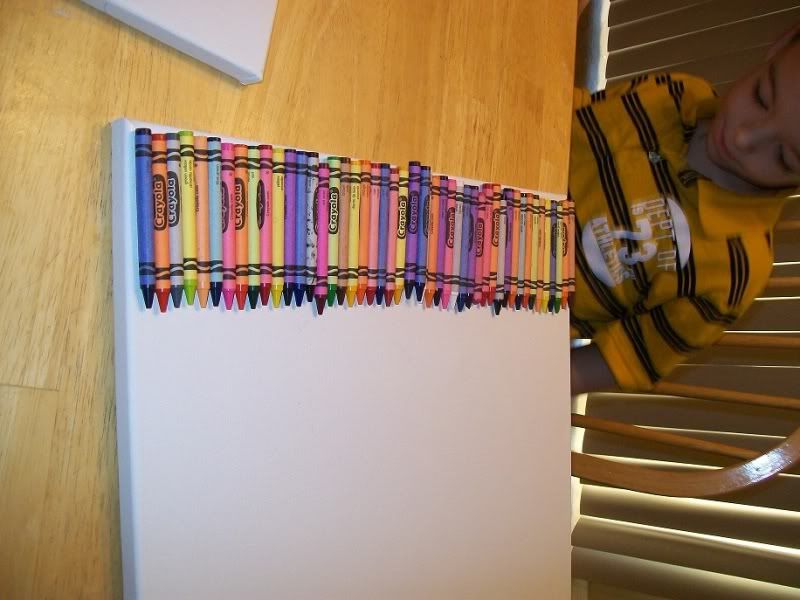 After hot gluing each and every crayon to the canvas we began to melt them with the hair dryer.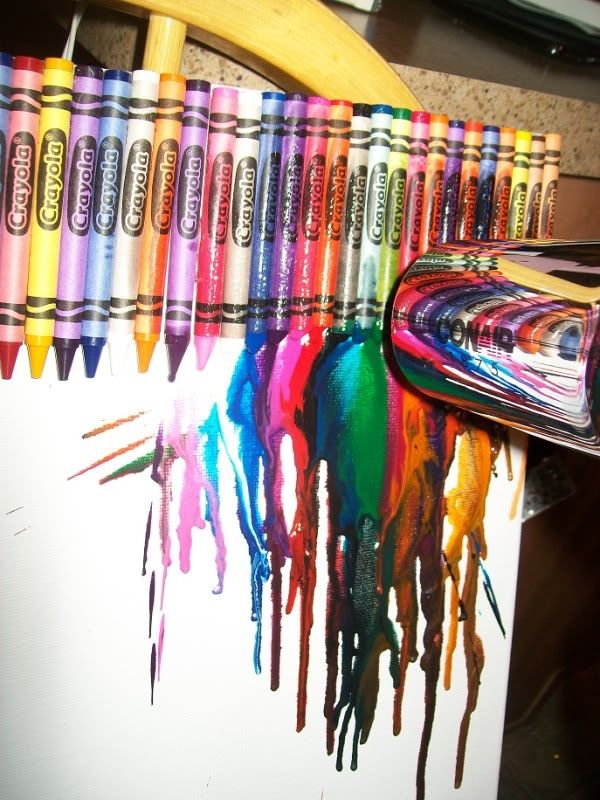 My six year old was able to do a lot of the hair dryer melting but it got old for him pretty fast and we took turns. Here is the result so far:
We plan on melting a bit more tomorrow but you get the idea!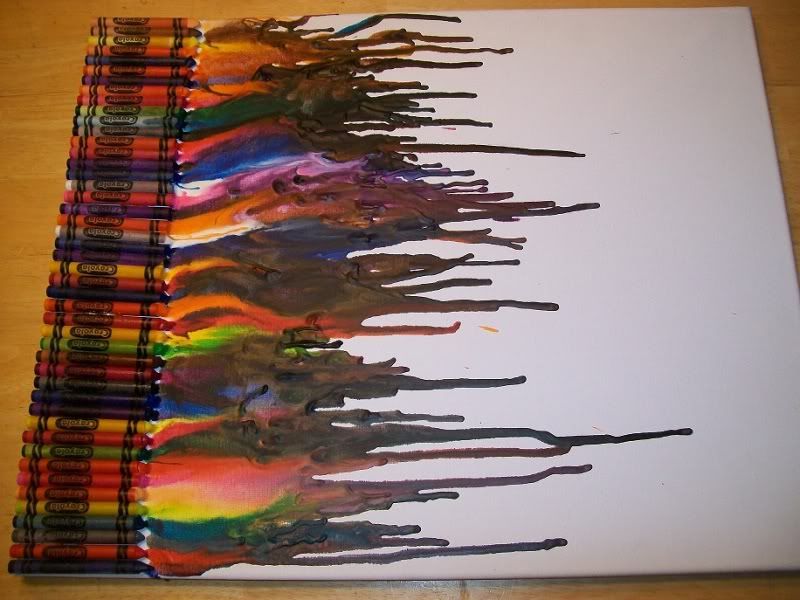 As soon as we are finished we are going to hang it in their bedroom above their beds.
Extremely easy and it looks great!