This holiday season I have spent countless hours blog hopping and taking notes from the Decor inclined. I have been determined to have a tree that didn't look like a reject from the Home Shopping Network (heavy with ornaments that others thought I should like) and have a house that oozes Christmas charm.
I basically want Home and Gardens- Vintage style on a dime budget. And between you and me it is possible.  I am not saying that my house oozing Christmas charm and I don't think Pottery Barn will be calling any time soon but I think I am slowly getting there.
Today I will be showing you my Kitchen cabinet decor and telling you my non-advanced Decor tips:
Look all year round.
I am huge into antiques. I try to find the best buy whenever I have money in the budget. A year ago I found a woman that was remodeling her home and was selling all her antiques. I bought them without knowing where exactly to put them but I knew they would look great ALL year round.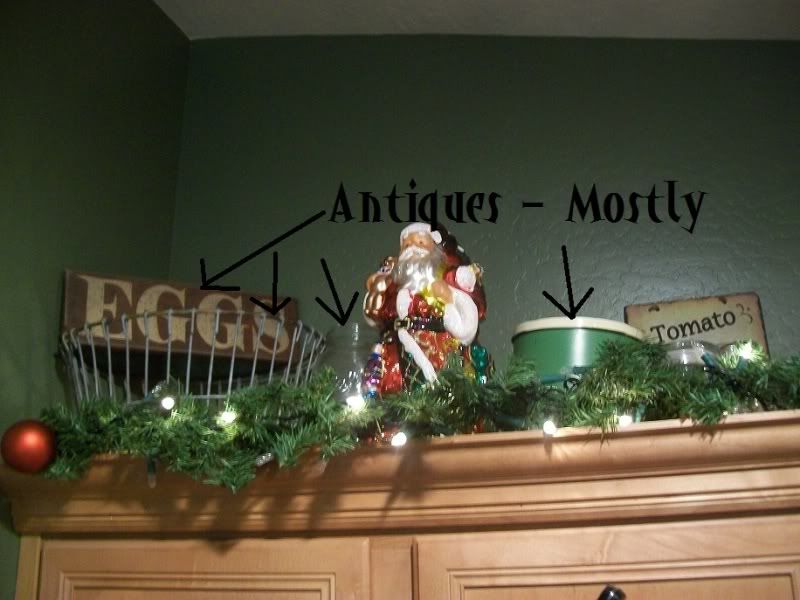 Never exclude the Dollar Store.
I found some great tin signs with a series of Holiday messages printed on them; Merry Christmas, Let is Snow, the highly contraversal Happy Holidays etc, and bought every one of them for a whopping 6 dollars. Again, no exact place to put them but I knew they were a great deal.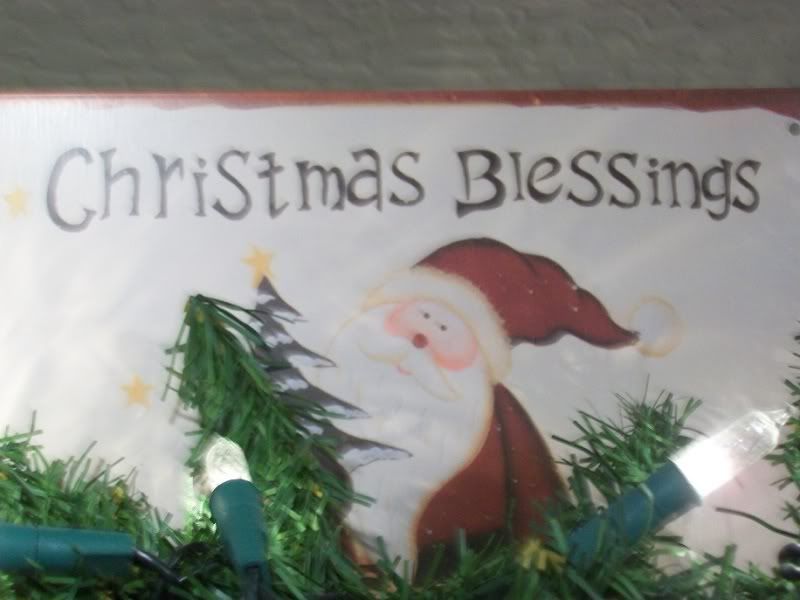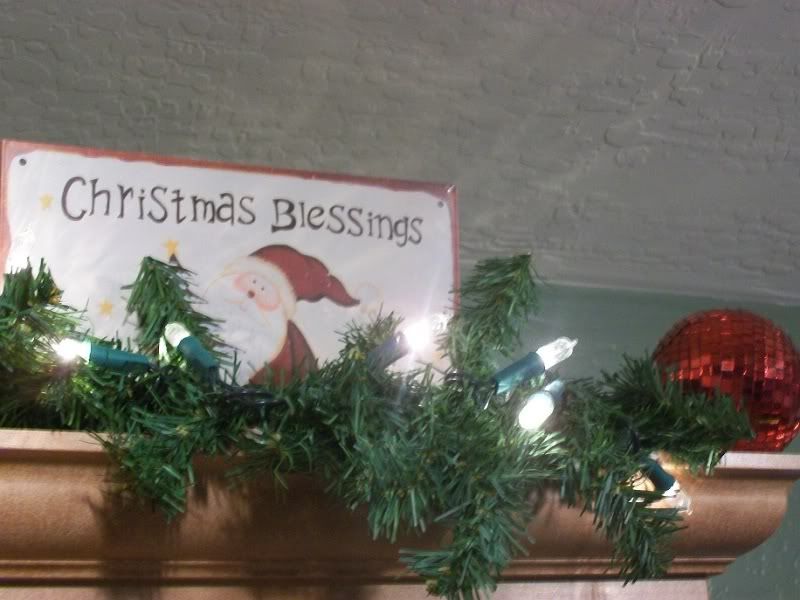 Keep items that are still in good condition.
I decided to start fresh with our ornaments this year and was about to toss all our previous colors.  We ranged from red, shiny red, blue, white, and silver.  Instead I kept them in hopes that I would find a different purpose.  I did.  The balls are now in the kitchen.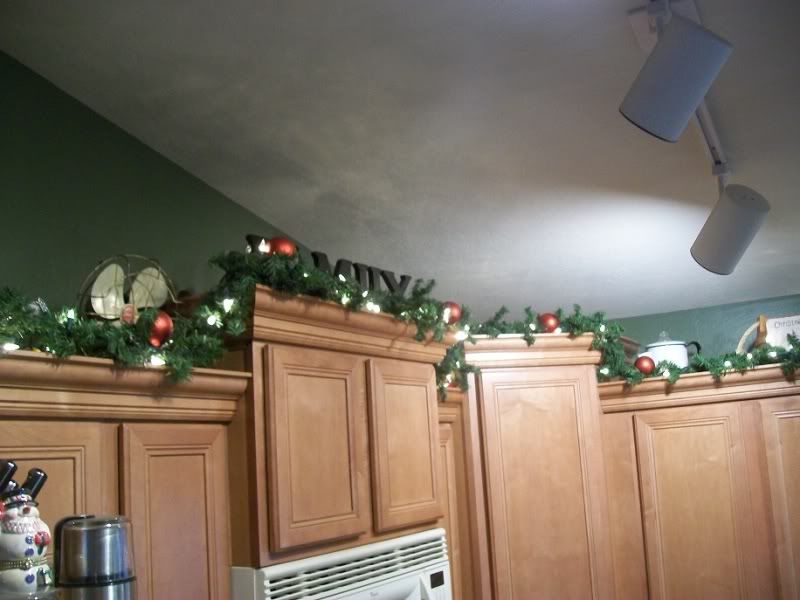 So, there you have it. I am not expert but I am slowly (hopefully) learning how to decorate… I still have a lot to learn but I want to encourage those of you that have no idea what you are doing, Don't worry, most of us don't.  We all check out other websites and then fake it.