I love lanterns.  I have been eyeing the lanterns in Pottery Barn for years and whenever I see one on sale it takes a long time to walk away.
Imagine my joy when I discovered a lantern at my local Michaels that was on clearance for 3.99 !!  80% off!!!  The only reason it hadn't sold is because someone hot glued really ugly flowers on the top.  I grabbed it immediately and by the time I reached the registered all six of the flowers had been removed.
Before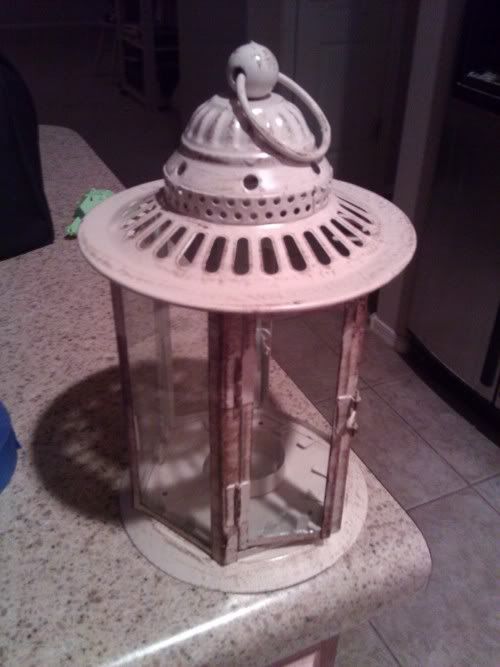 It's not ugly. I really debated about changing it. But I decided to do it anyways
I took all the glass out but the piece in the door wouldn't budge. I taped it off with painters tape.
Now it is ready to go!
These first two photos were taken in the evening and with my phone.  Hence the horrible quality and poor lighting.
I applied about 3 coats of the Black hammered Rust-oleum. You can find this at Wal-mart for a little over 5 dollars.
I love it so far! I was so glad I decided to paint it.
As it was drying I needed to clean all the glass pieces that I pulled out. They were held inside the lantern with small white adhesive strips and they were a pain to remove. I used adhesive remover to get rid of the remnants of the strips.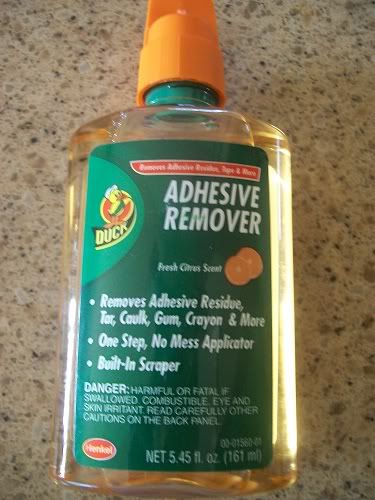 After everything was dry I used a clear sealant to make the glass pieces stay in place. Looking back, hot glue would of worked just as well.
Here is the final product!

I love it!!
The entire thing cost me about 10 dollars! I think it really goes great with the fall decor that I have pulled out!